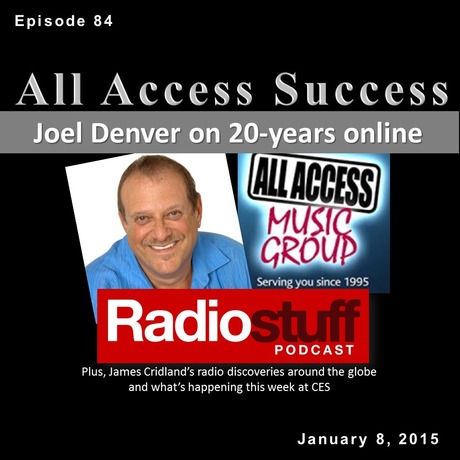 01/08/2015 -- We kick off the new year on a positive foot. Larry Gifford (@giffordtweet) chats with Joel Denver (President, Publisher, and Co-Founder of All Access Music Group) about the 20th anniversary of AllAccess.com. Denver discusses how it started, how it's evolved, where its going and believes while radio is still in a duck and cover mentality due to the economy it's time for everyone to move forward. Life's too short to not be happy.
James Cridland checks in with five interesting things in radio from around the world.
Big names and big announcements at CES, plus people we know are getting radio jobs. Happy New Year!